Who Can Play Eurojackpot and join in the pursuit of fortune? For a decade, Eurojackpot, the pan-European lottery symbolizing cross-border entertainment and the potential to turn dreams into reality, has been weaving dreams and captivating the hearts of participants across 18 European countries.
As it commemorated its milestone 10th anniversary on March 25, 2022, Eurojackpot added a new layer of excitement by introducing a second draw every Tuesday.
Eurojackpot: A Continental Lottery Inception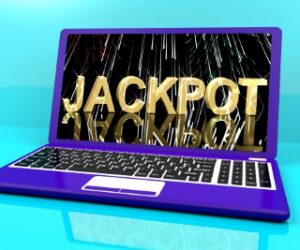 Six years after the triumph of EuroMillions, participating countries collaborated to introduce a second continental lottery game. In a historic agreement signed in Helsinki, Finland, the groundwork was laid for the birth of Eurojackpot.
On March 23, 2012, the inaugural Eurojackpot draw unfolded in Helsinki, with tickets available in Denmark, Estonia, Finland, Germany, Italy, the Netherlands, and Slovenia. Today, Eurojackpot stands as a testament to successful cross-border collaboration.
The pool expanded over the years, with the Czech Republic and Hungary joining in October 2014, Slovakia in October 2015, and Poland in September 2017.
Who Can Play Eurojackpot: Legal Age Requirements
The allure of Eurojackpot is not just restricted by geography but also embraces the concept of responsible participation. Accessible to adults, the game adheres to the age of majority in each respective country. Participants must be of legal age to purchase Eurojackpot tickets, with strict prohibitions against underage lottery sales ensuring a secure and thrilling experience for all.
Eurojackpot Game Structure and Rules
Eurojackpot's game structure, though simple, promises extraordinary rewards. Each entry entails selecting five main numbers from 1 to 50 and two Euro numbers from 1 to 12. The unique draw, with separate machines for main and Euro numbers, allows the possibility of having the same number in both categories.
Participants can choose 5 main numbers and 2 additional numbers, winning prizes starting from matching as few as three numbers. The combination of main and additional numbers offers various winning possibilities, ensuring the thrill of victory even without a perfect match.
Prizes vary, ranging from covering the ticket cost to reaching into the millions.
Who Can Play Eurojackpot: The OnlineLotto365.com Advantage
A significant advantage of Eurojackpot lies in the convenience of online ticket purchases. Platforms like OnlineLotto365.com provide a user-friendly interface, breaking down geographical barriers for enthusiasts outside participating European countries.
Importantly, winners have 90 days from the draw date to claim their Eurojackpot prize.
Historic Wins and Maximum Payout
On July 22, 2022, a Danish player reached the pinnacle of Eurojackpot excitement by clinching the historic €120 million top prize—the game's largest jackpot payout after 15 draws without a winner. This win highlights the potential for life-changing victories that Eurojackpot offers to participants.
Now, more than ever is the time to join the Eurojackpot community. Whether you reside in the heart of Europe or across distant shores, the accessibility of online platforms like OnlineLotto365.com opens the door for you to participate.
The thrill of the game knows no boundaries, and neither should your chance to win big. Eurojackpot awaits; will you be the next to make history?