How to play Mon & Wed Lotto Australia online
If you're in the UK it doesn't have to be difficult to play Mon & Wed Lotto Australia online. All you have to do is figure out which way you're going to do it and how you're going to get the tickets that you want for the next drawing. We can help you there.
Our system makes sure you're on the right track the entire way. All you have to do is create your account, choose the tickets and numbers that you want and then pay for them with your preferred payment method. Just like that, you're going to be ready to go and waiting for the next drawing so you can check your tickets.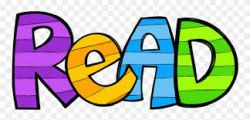 4 How much can I win at Mega Millions today?
See what the size of the Mega Millions jackpot for today looks like[…]
If you're ready to pick out those first tickets you just need to choose the right game. In this case, we're talking about the Mon & Wed Lotto Australia. So, select the right game and start picking your numbers.
Or choose a quick pick where the computer will pick random numbers for you. You can even still adjust those numbers if you change your mind, so you get the numbers you want for each drawing.
Once you've picked out your Mon & Wed Lotto Australia numbers you can pick out some tickets for any other games that you want to play and check out. The checkout process is safe and secure and also makes sure that you are the one buying the tickets. You'll need to verify your account (and create one) and then you can start buying whatever tickets you want.
Just create an account with your personal information and click the link in the verification email that we send. It may be in your spam folder if you haven't yet added us to your address book, so make sure you're keeping an eye out for it. From there, your account will be ready and you can start buying any tickets you want.

About Mon & Wed Lotto Australia
Country: Australien
Main numbers range: 45
You have to select: 6
Days, hours of draws: Monday, Wednesday, 21:30 GMT+11 – 10:30 CET
Jackpot starts at: AU$ 2,5 million
Jackpot is capped at: fixed jackpot
Chance to win the jackpot: 1 in 8145060
Chance to win second prize: 1 in 678755
Chance to win any prize: 1 in 85,44
Number of prize categories: 6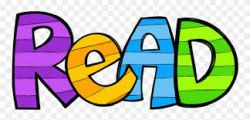 Which strategy can improve your winning chances at the lottery?
Find some promising strategies for lottery winners here
[…]
Best features of Mon & Wed Lotto Australia
Drawn twice per week, the Mon & Wed Lotto Australia gives you a chance at a share of millions in prizes. And all you have to do is give it a chance and get yourself into the Division 1 prize pool. You never know what you could walk away with.
How to check the Mon & Wed Lotto Australia results
When it comes to checking the results you might be surprised at all the places you can go to. You can check out the website of the lottery to find the numbers right after the drawing. You can also check local newspapers and tv stations after the drawing.
But if you want to get your results quickly and easily you should be checking out our website, where you bought your tickets. You'll find not only the winning numbers but a comparison with your numbers as well.
You played Mon & Wed Lotto Australia online and won – what happens next?
Check out the winning numbers, your numbers, and how much you've won on the game. If you've won less than €2500 you won't have to do anything. The money will already be in your account.
And once it's in your account all you have to do is withdraw it (if it's over €10) or spend it on some more lotto tickets. You can leave it in your account to spend for as long as you want so it's always there.
If you're lucky and you win over €2500, however, you're going to get a message from our support team. They'll help you figure out your next steps, including fill a claim form to get your winnings. And then your money will be deposited directly into your bank account or sent to you by check.
Playing Mon & Wed Lotto Australia is only one of the options for lottery fans from the UK