How to play Oz Lotto online
Whether you live in the UK or not, you can play Oz Lotto online with ease. That's because all you need to do is find the right page on our website, click a few buttons, and before you know it you'll have the tickets you want.
Even better, you just set up a completely free account, choose the tickets and numbers that you want, select the payment option that works best for you and you're done. It's really just that simple.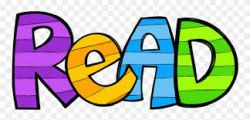 4 How much can I win at Mega Millions today?
See what the size of the Mega Millions jackpot for today looks like[…]
If you're ready to go the first thing you need to do is choose the lotto you want. In this case, you're looking at Oz Lotto. Once you're in, you just pick out the numbers that you want to play. You don't even have to worry about choosing your numbers incorrectly because the system will let you know what you need.
That means the quantity of numbers as well. Plus, you can choose a quick pick to have the computer randomly select your numbers and then edit those numbers as well.
Once you've got the tickets you want for Oz Lotto you can choose to add even more tickets, pick out a different game and add those tickets or just add your tickets to an order to purchase. Checkout and pay with your preferred payment method and you're going to be all set. Though, of course, you'll need to create an account to get all the way through the checkout process.
Creating the account is easy, and we get you a verification email and a link immediately. That way you can jump right into buying those tickets without having to wait. Just make sure you're checking your inbox and your spam folder because you won't be able to get your tickets unless you confirm. You'll be ready to go in no time.

About Oz Lotto
Country: Australia
Main numbers range: 45
You have to select: 7
Days, hours of draws: Tuesday, 21:30 GMT+11 – 10:30 CET
Jackpot starts at: AU$ 2 million
Jackpot is capped at: none
Chance to win the jackpot: 1 in 45379620
Chance to win second prize: 1 in 3241401
Chance to win any prize: 1 in 54,59
Number of prize categories: 7
Best features of Oz Lotto
Oz Lotto gives you the opportunity to win in seven different divisions, increasing your chances of winning a great prize. Not only that but if you win in Division 1 you are guaranteed to split a $2 million prize, and often much higher. That means you're going to have no problem winning something big, or at least getting a share of one of the great prize options.
How to check the Oz Lotto results
There are plenty of ways to check the winning numbers for Oz Lotto. The first is by going to the official website or checking local lotteries through your own newspaper or your favorite news channel. But that only works if the game is local. And the best way that you can get your lotto numbers is by coming right back to our site.
After all, you bought your tickets here so why not? You'll be able to log right into your account and compare your numbers with the winning numbers to see just how much you've won.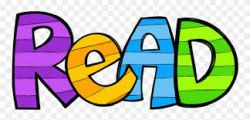 Which strategy can improve your winning chances at the lottery?
Find some promising strategies for lottery winners here
[…]
You're an Oz Lotto Winner! – Now What?
The first thing you're going to want to know is just how much you're going to get. After all, everyone wants to know about their winnings, right? If you've won less than €2500 you won't have to do anything. We take care of claiming the prize and put it directly into your online account. From there, you get to choose to take it out, buy new tickets, or anything else you want, as long as you're over €10, that is.
Now, if you've won over €2500 there's a little more involved in the process, but don't worry because we'll help you through it all. We'll get in touch with you and get you a copy of the claim form that needs to be sent to the lottery commission. Once you fill it out you'll be able to get your winnings according to what you submitted on the paper. You can get a check or a bank transfer.
Playing Oz Lotto is only one of the options for lottery fans from the UK