In the exciting American Mega Millions lottery world, numbers weave dreams and fortunes teeter on the edge of reality.
This legendary lottery, a big player in the gambling world, keeps breaking records and sparking excitement across the country and the world thanks to the power of technological connectivity and online lottery service providers like ourselves.
Join us as we explore this fascinating universe, where luck and daring meet in the quest for the ultimate jackpot prize.
The Story of American Mega Millions
Starting in 2002 as "The Big Game Mega Millions," this lottery quickly became a major player in American society. After a name change in 2010, it became known as the American "Mega Millions," a name that faithfully so, carries a sense of grandness and promise.
Setting New Records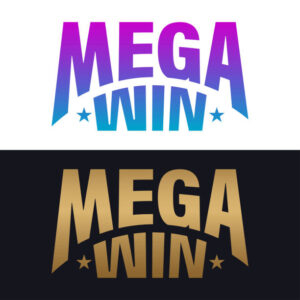 On the 8th of August, 2023, a monumental chapter was etched in the history of lotteries as the American Mega Millions jackpot ascended to an unprecedented height.
Nestled within the borders of Florida, luck smiled upon a fortunate soul who seized the astronomical prize of $1.602 billion. This awe-inspiring triumph shattered the pre-existing record set on the 23rd of October, 2018, when South Carolina reveled in a victory of $1.537 billion.
With this extraordinary feat, the American lottery narrative reached new dimensions of grandeur and aspiration.
How to play American Mega Millions
You can play the American Mega Millions with us and have the privilege of selecting six numbers, drawn from two distinct pools of numbers.
This entails choosing five distinct numbers that span from 1 to 70, colloquially known as the "white balls." Additionally, a solitary number, plucked from the range of 1 to 25, referred to as the illustrious "gold Mega Ball," must also be selected. Alternatively, one can opt for choosing the Easy Pick or Quick Pick method.
The pinnacle of victory, the jackpot amount, is subject to fluctuations, determined by sales. It is publicly disclosed before each drawing, attained by achieving an impeccable alignment with all six designated winning numbers in a single drawing.
American Mega Millions offers a comprehensive spectrum of winning opportunities, totaling nine distinct avenues that span from the illustrious American Mega Millions Jackpot to a commendable $2 prize.
American Mega Millions Lottery Fever Takes Hold
Before each Mega Millions drawing, excitement builds up, creating "lottery fever." As the jackpot grows, more people line up at stores and online to buy tickets. Maybe, just maybe, you could be the lucky winner of the Next Estimated Jackpot of a whooping $85 Million or a cash option of $41.2 Million.
Power of Teamwork with Syndicates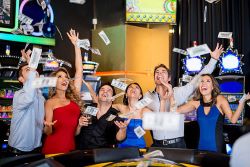 Syndicates are a way of turning the lottery into a team effort. Some people team up in syndicates to play together. It's like friends joining forces to have a better chance at winning.
Even though the prize might be divided among the group, playing together can increase the odds of winning.
What if you become the jackpot winner?
You have two choices for how you receive your prize:
Annuity Option: You'll receive one payment right away, followed by 29 annual payments.
Each year's payment is 5% larger than the previous one. This helps safeguard your lifestyle and purchasing power, especially when prices increase.
Cash Option: You can choose to get all your winnings at once, in a single lump-sum payment. This amount is the total cash available in the Mega Millions jackpot prize pool.
More Than Jackpots: Helping Communities
This lottery is not only about big jackpots; it's also about corporate social responsibility. A part of the money from ticket sales goes to support important programs like education, health, and charity projects.
So, when you play with us, you're also indirectly contributing to making things better in your community!
American Mega Millions: Where Dreams Take Flight
Above all, The American Mega Millions Lottery is a place where dreams have come true. Each ticket is ever like a step closer to the impossible becoming possible. It's a place where luck and courage come together, where the unimaginable might just happen.
In the world of Mega Millions, anything can be achieved, go ahead  it all starts with a simple fun yet measured purchase of a ticket from that pocket change from buying a coke.
As the American Mega Millions continues to capture our imagination, the real magic is not just in the big jackpots, but in the journey of hoping, consistently believing, excitement and responsibly playing within your means, only play with what you're comfortable losing!