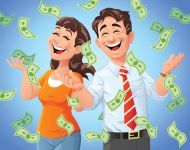 In the captivating realm of chance, the lottery industry has become a global sensation, offering the chance at the biggest lottery worldwide and promising life-changing riches. Recent studies reveal a value of $300.6 billion in 2021, projected to reach $430.4 billion by 2031 with a 3.8% CAGR (Compound Annual Growth Rate).
Technology's integration has sparked a digital renaissance, propelling the industry's growth. A report disclosed a $10.44 billion online lottery market in 2021, set to surge to $16.77 billion by 2029 (6.1% Compound Annual Growth Rate).
Play with us at The Best Site to Play Lottery Online: OnlineLotto365 and experience the enduring adaptability of the industry, offering immersive experiences for players and stakeholders alike weaving fortune, innovation, and dreams into a modern and sure future tapestry.
Powerball USA: Mega Jackpot Fortunes and Global Lottery Extravaganza
The Powerball USA lottery is a renowned household name in the world of biggest lottery worldwide, celebrated for its astounding jackpots and life-altering prizes. Featuring jackpots that can soar into the hundreds of millions even billions of dollars,this American icon has etched its name in history by delivering some of the most substantial winnings ever recorded in the realm of lotteries.
An unparalleled achievement was witnessed in November 2022 when the Powerball jackpot reached an unprecedented pinnacle of $2.04 billion.
American Mega Millions: A Showcase of Mega Wealth and Lottery Triumph amid the Biggest Lottery Worldwide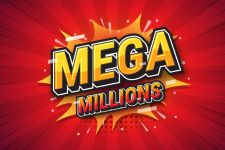 The American Mega Millions stands tall in the biggest lottery worldwide,lauded for its record-breaking jackpots and substantial prizes. Operating on a similar structure to Powerball, Mega Millions has managed to captivate the world with its astronomical prize offerings.
An exceptional milestone was reached on August 8, 2023, when Mega Millions created history by awarding a monumental prize of $1.602 billion ($794.2 million in cash) to a fortunate individual in Florida, who purchased their ticket at Publix in Neptune Beach.
EuroMillions: Uniting Europe with Jackpots in the Largest lottery worldwide
The inception of EuroMillions in 2004 marked the emergence of one of the most popular, lucrative, and among the biggest lotteries worldwide. With an impressive tally of 1,600 EuroMillions draws since its inception, and a total of 552 jackpots claimed in its history, EuroMillions has brought together multiple European nations to present colossal jackpots. The pinnacle was reached on July 19th, 2022, when the EuroMillions jackpot soared to a remarkable €230 million.
SuperEnalotto: Italy's Grand Jackpot Extravaganza among the biggest lottery worldwide
Italy proudly hosts its renowned lottery, SuperEnalotto, celebrated for its uncapped rollovers and substantial winnings. Drawn on Tuesday, Thursday, and Saturday evenings at 20:00 in Rome. SuperEnalotto made history on February 16th, 2023, by bestowing the largest jackpot ever witnessed in Europe through any lottery.
This extraordinary feat culminated in a staggering €371.1 million prize, secured by a ticket composed of 90 shares distributed and sold across the nation. SuperEnaLotto gives players to participate inarguably one of the biggest lottery jackpot winnings.
La Primitiva: Spain's Timeless Treasure in the History of the Biggest Lottery Worldwide
With roots tracing back to 1762 as the Royal Lottery, Spain's La Primitiva is one of the world's oldest lotteries, cherished for its rich history. It has celebrated impressive jackpot wins, with a record peak of €101.7 million.
Eurojackpot: Europe's Rising Star and International Lottery Succes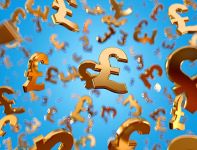 On July 22nd, 2022, a fortunate Danish player clinched the €120 million Eurojackpot prize, marking a triumphant moment after a series of 15 consecutive draws without a jackpot winner. This achievement was closely followed by a German participant from North Rhine-Westphalia, who claimed a remarkable €110 million prize on May 20th, 2022, surpassing the prestigious €100 million threshold for the first time.
UK Lotto: British Winnings Galore in the Global Lottery Arena
The UK Lotto made history on January 9, 2016, as it crowned its largest jackpot winner, a staggering £66.1 million. Notably, the UK Lotto bestows tax-free lump sum prizes, a distinct advantage for larger winners.
Mega Sena: Brazil's Biggest Lottery Jackpot Extravaganza
In South America, Brazil's Mega Sena stands out with substantial prizes and dynamic draws held twice a week. The eagerly anticipated Mega da Virada drawing on New Year's Eve captures immense popularity among Brazilians due to its sizable jackpot. Remarkably, the record-breaking Mega da Virada jackpot reached an impressive R$541.9 million during the 2022 drawing.
El Gordo: Spain's Christmas Bonanza and International Lottery Celebration
El Gordo, Spain's cherished Christmas Lottery, holds a special place in Spaniards' hearts. While its jackpot might not be the largest, its wide-reaching prize pool creates many winners. Notably, recent inspiring winners include a mother from Peru and a man from Gambia after crossing the Mediterranean Sea on a boat. Indeed the Biggest Lottery Worldwide transcends borders.
The biggest prize called the first prize, was given $425,000 before taxes. After taking out the taxes, they got about $345,150 (€325,000).
The second got about $132,750. And the third prize was around $53,100.
Powerball AU: Australia's Chance at Mega Riches in the Biggest Lottery Worldwide
Australia joined the Biggest lottery worldwide craze with its own Powerball variant. Rising from $80 Million on 22 April 2021, seven winnings later the draw rose to $160 Million as of 27 October 2022. While its jackpots might not rival the American Powerball, they are life-changing.
The biggest lottery worldwide offers a chance at life-altering wealth. With multi-billion-dollar jackpots and expanding digital landscapes, the lottery phenomenon will continue captivating players worldwide with big lottery winnings. Whether it's the colossal Powerball USA jackpots, the transcontinental EuroMillions allure, or the festive tradition of El Gordo, register with us to play the Biggest lottery Worldwide that reminds us that dreams and fortunes unite us all, it could be your lucky day today!